Benefits through partnership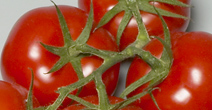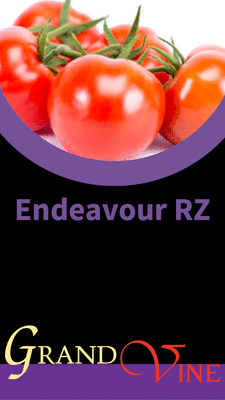 Grand Vine

Now available!
The variety Endeavour of Rijk-Zwaan will be cultivated exclusive in the Grand Vine group.
This variety is known because of it's good taste for large tomatoes.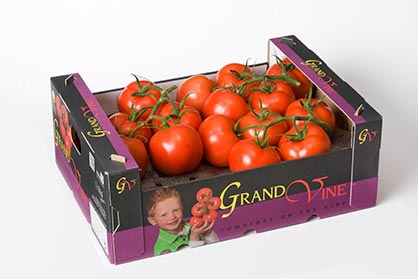 Packaged on the vine in 5 kg box
Grand Vine® tomatoes on the vine are extremely large tomatoes with a beautiful deep red colour and broad crown. The Vine has a characteristic herbal aroma and strong attachment to the tomatoes, which are robust and easy to cut from the first to the last slice. The Grand Vine tomatoes have a very good tenability.